Main Content
Real Estate in El Macero, CA
El Macero is a residential neighborhood built around the stunning El Macero Country Club. Featuring an acclaimed championship golf course, fabulous amenities, and a family-friendly resort lifestyle, this highly sought after golf and country club community is a wonderful place to set down roots and create a lifetime of memories.
Whether you're searching for the perfect home to raise a family, or want your very own golf resort getaway, or looking to live your golden years in style and comfort, El Macero has something special to offer you.
Average Home Prices
$350k Low
$27M Avg
$4M High
HOME PRICE PER SQUARE FEET
$350k Low
$27M Avg
$4M High
Comprising only 408 homes and homesites spread across 400 acres, El Macero offers the utmost in tranquility and privacy. The limited number of homes and the constant array of activities in the neighborhood gives it an air of exclusivity while fostering a close sense of community.
Life in El Macero is centered around the golf and country club. Wake up to refreshing views of immaculate greens, beautifully designed water features, and landscaped leafy streets. Get easy access to a highly-rated golf course and play with friends and neighbors almost anytime you want.
If you're not into golf, the country club offers a wealth of other opportunities for a full and active lifestyle, with amenities such as heated swimming pools, tennis courts, and partnerships with top-rated fitness centers.
On top of all these, the El Macero HOA lines up a host of events and activities throughout the year. From adult soirees to kid programs, these activities bring the community together and provide plenty of opportunities for socializing and developing lifelong friendships.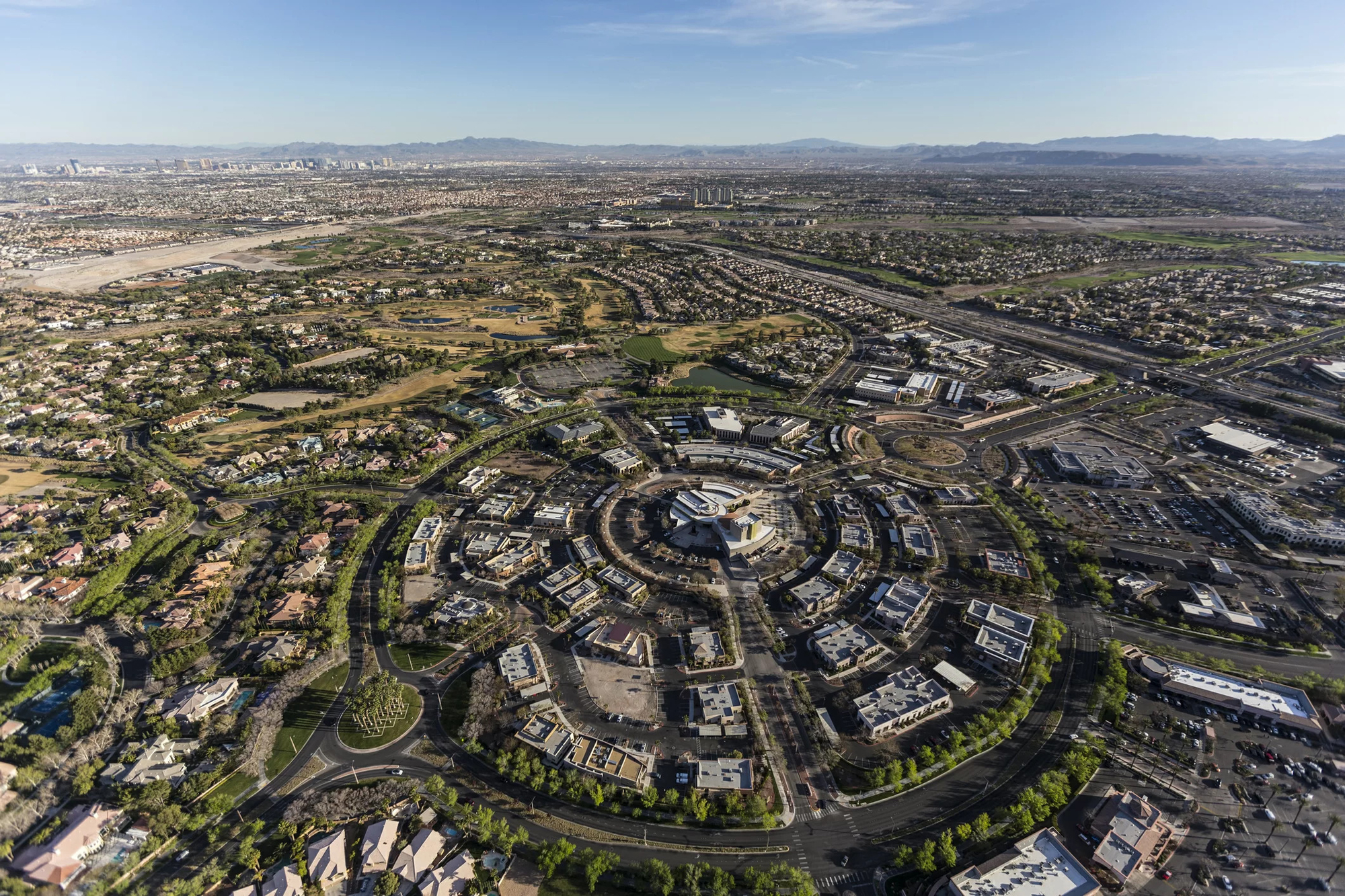 A great location
El Macero boasts a wonderful location in Yolo County in the Sacramento Valley. The
city of Davis
is less than 10 minutes to the east, providing residents easy access to its urban conveniences, opportunities, and attractions. If you have school age kids, the neighborhood is also zoned to some of the top schools in the Davis Joint Unified School District.
Surrounding El Macero is vast agricultural land and nature preserves, including Putah Creek, Grasslands Regional Park, and Yolo Bypass Wildlife Area,giving the neighborhood a tranquil, bucolic feel. But despite its seeming remoteness, El Macero is highly accessible to the rest of the region and beyond, with Mace Boulevard serving as its eastern border and Dwight D. Eisenhower Highway (I-80) located just minutes away.
Beautiful homes
As one of the earliest golf communities in California, homes in El Macero are mostly custom built, boasting a stunning array of architectural styles and details that reflect the changing design trends through various eras.
More recent developments have also risen in the area, giving homebuyers additional options and opportunities to own a home here. These include The Oaks, a planned development with 37 residences constructed between the 6th and 18th fairways of the golf course, and The Villas at El Macero, which offers turnkey luxury condominiums with customizable interiors.
A historic golf community
El Macero is Spanish for "club wielder", a name adopted by the community's developers, Bruce Mace and his sons, Herb and Freland. Inspired by the Thunderbird and Indian Wells developments in Palm Springs, the Maces started El Macero's construction in the 1950s on 180 acres of agricultural land. Fresno golf designer Robert Baldock was commissioned to create the golf course.
The development was completed in 1961, and the first 175 lots were put on sale. In thirty years, nearly all 408 homesites in the neighborhood have been sold and built on.
Real Estate in El Macero, CA
Surrounded by refreshing views of fairways, ponds, and lush mature trees, homes in El Macero are considered premium properties, with a median listing price of more than $1 million.
Real estate in the neighborhood is in high demand. It's rare to find a home on the market so buyers looking to own real estate here should always be on alert. Properties for sale are often sold fast, sometimes in as little as six days. The strong demand coupled with the limited number of homes ensures property values are consistently appreciating.
Homes in El Macero typically come with 3 to 5 bedrooms and square footage ranging from around 1,900 to over 5,000. Lot areas are anywhere from 9,000 square feet to ½ acre or more. No matter where you choose to live in the neighborhood, you get easy access to the El Macero golf course and clubhouse.
Ranch, Craftsman, and contemporary are popular architectural styles, but each house boasts distinctive custom features that reflect the style of its owners. You can expect private swimming pools, spacious, updated kitchens, entertainment rooms, spa-style bathrooms, exquisite outdoor living spaces, and other top-of-the-line features and amenities.
While the majority of properties in the neighborhood are custom built single-family homes, homebuyers have the option to own a turnkey luxury condo at 
The Villas at El Macero
, a recent development completed only in 2017. You can choose from three floor plans with customizable interiors, with sizes ranging from 2,332 to 2,368 square feet, and lovely views of the golf course greens and fairways.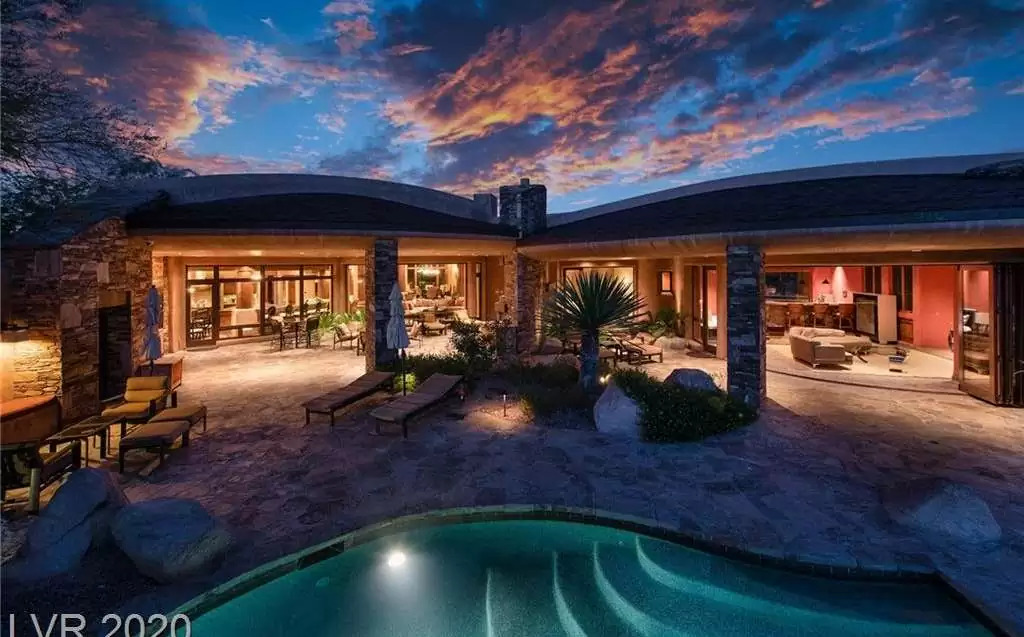 Golf and country club
The resort lifestyle in El Macero is second to none. At the heart of the community is the El Macero Country Club, where everyone comes together to enjoy unending rounds of golf and unforgettable experiences.
El Macero Country Club is a Troon Privé club, which guarantees topnotch professional management and special benefits for members, such as access to more than 150 private golf and country clubs around the world, membership to a travel club, and discounted car rental rates.
Golf
El Macero's par-72 championship course winds through the neighborhood, stretching 6,962 yards from the longest tee. It has hosted several USGA qualifying events, and is the home course of the men's and women's golf teams at UC Davis. Among the pro and amateur players that have graced these grounds are Tiger Woods, Nick Watney, and Ronald Reagan, who played here while he was still governor of California.
The course has four different sets of tees to cater to players of all skill levels. There's a driving range, a putting and chipping green, and a hi-tech Short Game Training Center to help golfers improve their game.
Club amenities and facilities
El Macero is not just for golf lovers. In addition to the golf course, the country club also offers the following amenities:
– A heated swimming pool with a poolside snack bar
– Two hard court tennis courts
– A fine dining restaurant
– Access to the club's partner gyms in Davis,
Physical Edge
 and 
Get Fit Davis
Club activities
All year round, the team behind El Macero Country Club lines up a host of activities and programs for the entire family, including:
– Game nights for all ages
– Comedy night
– Casual Night Tuesday dinners
– Ladies Only fashion show
– Kids movie night
– Easter egg hunts
– Kids summer camp
– Tennis camp and swimming lessons
– Santa brunches
Club membership
Membership to El Macero Country Club
 comes in four categories:
Proprietary Family Golf
Includes unlimited access to all club amenities and activities for the entire family, as well as Troon Privé and Reciprocal Club privileges and other perks.
Non-Proprietary Single Golf
Includes unlimited access to the golf course and all club amenities for the primary member, and club access for the spouse or partner.
Young Professional Golf
Unlimited access to the golf course and club amenities for members below 39 years of age. On their 39th birthday, the member may opt to get Proprietary or Single Golf membership.
Social Family
Members enjoy unlimited access to all non-golf club amenities, including the swimming pools, tennis courts, and social events and programs.
HOA and club membership fees
Homeowners at 
The Villas at El Macero
 get social membership along with their monthly HOA fees. For the rest of the neighborhood, membership fees to the club are separate from HOA fees and home prices.
Nearby schools
Served by 
Davis Joint Unified School District
, students at El Macero can go to several top rated schools in the area, including:
– Pioneer Elementary School
– Harper Junior High School
– Davis High School
Many students can bike their way to school, but secondary school students are also served by Unitrans.
The neighborhood is within the vicinity of UC Davis, recognized as one of the top public universities worldwide.
Shopping and dining
El Macero residents have excellent access to diverse shopping and dining options. While there are no commercial establishments within the neighborhood apart from the country club, there are a host of wonderful shops  and restaurants nearby, particularly in the city of Davis.
For retail, the best places to go include:

El Macero Shopping Center
Located at Mace Boulevard, just outside the entrance of the neighborhood, El Macero Shopping Center is the residents' go-to retail destination for  groceries, daily supplies, furniture, clothing, books, and all kinds of services, including salons, banks, veterinarian, and more.
Also found along Mace Boulevard, the Nugget Markets store near El Macero is the envy of residents in other Davis communities. A family operated chain of groceries, Nugget Markets is known for offering fresh produce, organic products, chef-prepared homemade foods, and other specialty food and grocery items.
Less than a 10 minute drive from El Macero, Davis Downtown is a charming neighborhood hub hosting dozens of restaurants and food booths, a wide array of shops and boutiques, and numerous services. It is also home to a number of cultural and entertainment destinations, including two cinema complexes, several museums and art galleries, and live performance venues.
In addition to the world-class restaurant in the El Macero Country Club, residents will delight in the eclectic array of dining destinations around the neighborhood, including old staples and new arrivals. Some of the must-try places include:
Outdoor attractions
Golf is not the only outdoor recreation offered in El Macero. Hiking, biking, camping, wildlife watching, and other activities are also popular, thanks to the abundance of nature parks and trails in the area,
Grasslands Regional Park
Located 3.6 miles south of the community, Grasslands Regional Park encompasses 320 acres of natural resources that serve as habitat for vernal pools, Swainson's hawks, Burrowing owls, and other rare wildlife species. There's an archery range operated by the Yolo Bowmen, as well as a 1.25-mile trail, picnic tables, benches, and a 10-acre dog park.
Yolo Bypass Wildlife Area
Found just off I-80, the nearly 16,000-acre Yolo Bypass Wildlife Area is home to almost 200 bird species. The area is the result of  the successful restoration of around 3,700 acres of land in the Yolo Bypass floodway into wetlands, riparian forests, and grasslands. Visitors are free to use the walking trails around the area, but vehicles are restricted to a gravel tour route. Fishing, as well as waterfowl, pheasant, and dove hunting are allowed during their designated seasons.
Putah Creek Riparian Reserve
Located around 9.7 miles east of El Macero, Putah Creek Riparian Reserve covers 70 acres of protected wildlife area. It features a varying terrain of steep and gently sloping hillsides lining the calm blue waters of Putah Creek. This state-protected area has two RV campgrounds, as well as mostly unmarked trails with some of the most breathtaking views in California.
Art and culture
The historic city of Davis offers a wealth of art and culture destinations and experiences that attract visitors from all over. Here are some of the most notable ones:
The Hattie Weber Museum
Housed in the first library building of Davis and named after its long-time librarian, the Hattie Weber Museum features exhibits that showcase the history and heritage of the City of Davis. Permanent exhibits depict Native Americans on Putah Creek, the Jerome Davis Ranch, the coming of the railroad in 1868, and more.
The John Natsoulas Center for the Arts
Since its opening more than 30 years ago, the John Natsoulas Center for the Arts has served as a beacon for emerging and established artists from all over the country and beyond. Its exhibitions are always widely anticipated in the art community. The center is also behind the very first
Transmedia Art Walk
in the country, a tradition that continues to this day in Downtown Davis.
Davis Varsity Theatre
A historic landmark in Davis, the present day Varsity Theatre was constructed in 1950 in the Streamline Moderne style. The city has strived to keep it open over the decades, and today it serves as an art house cinema and a venue for live performances and events.
US Bicycling Hall of Fame
The US Bicycling Hall of Fame honors bicycling as a sport, leisure activity, and mode of transport, and chronicles the contributions of cycling to the country's heritage and economy. It showcases memorabilia and photos of inductees to the Hall of fame, which include champions in various competitions throughout history. Currently housed in an 8,000 square foot building in downtown Davis, the museum also displays a wide array of bicycles and racing gear, tracing their evolution over the years.
Explore El Macero, CA Real Estate with a Realtor You Can Trust
Allow me, Kim Griffith, to be your guide in finding the best home for you and your family in El Macero. If you're looking to sell a property in the community
and the surrounding areas, I also have the expertise to help you close  the best deal with the highest profit.
I am a luxury expert with over 35 years of experience in real estate, 15 of which are for the California market. I specialize in the city of Davis and the surrounding areas, including El Macero and The Cannery, where I achieved sales of  $100 million in the last several years. I also have extensive new construction experience, and have sold more than $134 million in new homes. 
Coming from a family of real estate professionals, I have been a licensed Realtor since I was 18 years old. My love and passion for real estate drives me to dedicate all my energy into helping my clients achieve their real estate goals. With the backing and support of Coldwell Banker Real Estate, I use state of the art marketing and leverage my extensive professional experience to make things happen for you.
I will be happy to hear from you and help you start exploring your best real estate opportunities in El Macero, The Cannery, and the rest of Davis, CA and nearby communities. 
Get in touch with me today at
530-902-3632
or send me an email at
kimegriffiths@gmail.com.
El Macero Average Home Statistics
4 Beds
5 Baths
2,051 Sq. Ft.
2009 Build
Featured Properties
in El Macero
There's no result found.
Get In Touch